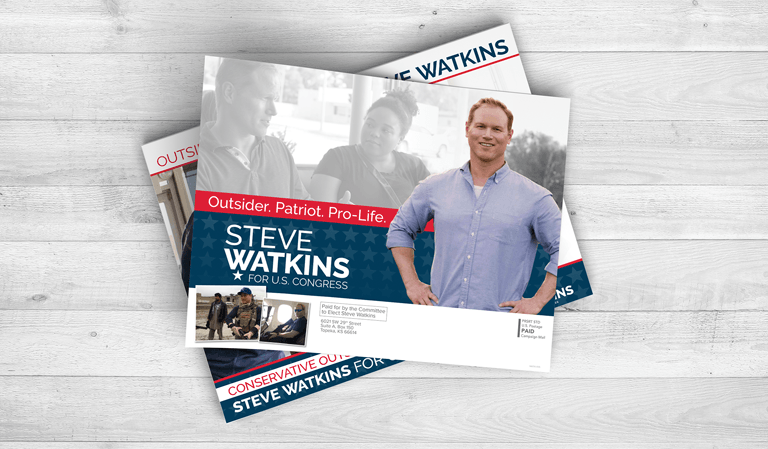 Steve Watkins for Congress
---
KS-02 Primary and General Election
Mail
The Problem:
With virtually no base of support, name recognition or political organization, Steve Watkins jumped into the race for Congress in Kansas' Second Congressional District. Arena is proud to have been part of the team from the campaign's inception and help carve Steve's pathway to victory in crowded primary and subsequent general election. In an eight-way primary election that included well-known members of the State Legislature, Steve faced a narrow but clear pathway to a primary election victory. Without putting the cart before the horse, Steve's would-be general election opponent was a previous Democratic candidate for governor who actually won Kansas' Second Congressional District in that race. Local insiders wrote Steve off from the start. But we knew better.
Our Strategy:
It all started with Steve's biography and life experience. After attending West Point, Steve fought for our freedoms in Iraq and Afghanistan. After serving 10 years, he came home but wanted to continue his public service–albeit in a different capacity. We didn't have the budget to fight district-wide. As a result, we built a plan that revolved around maximizing support in Topeka and its surrounding suburbs–Steve's hometown. In an eight-way primary, we knew we didn't need to win a majority.
Fast forward to the general, and we were in a similarly unenviable position financially. The Kansas City TV market was too expensive, and the majority of Republicans didn't even vote for Steve in the primary election. Nevertheless, we took aim at our Democrat opponent and made certain Republicans knew exactly how liberal his agenda was. We tied our opponent to Nancy Pelosi and other liberal superstars to provide instant recognition for voters. We focused on older, higher-propensity voters with our targeting. And, once again, we focused on key parts of the district that would provide the most bang for our buck.
Case Study Samples:
---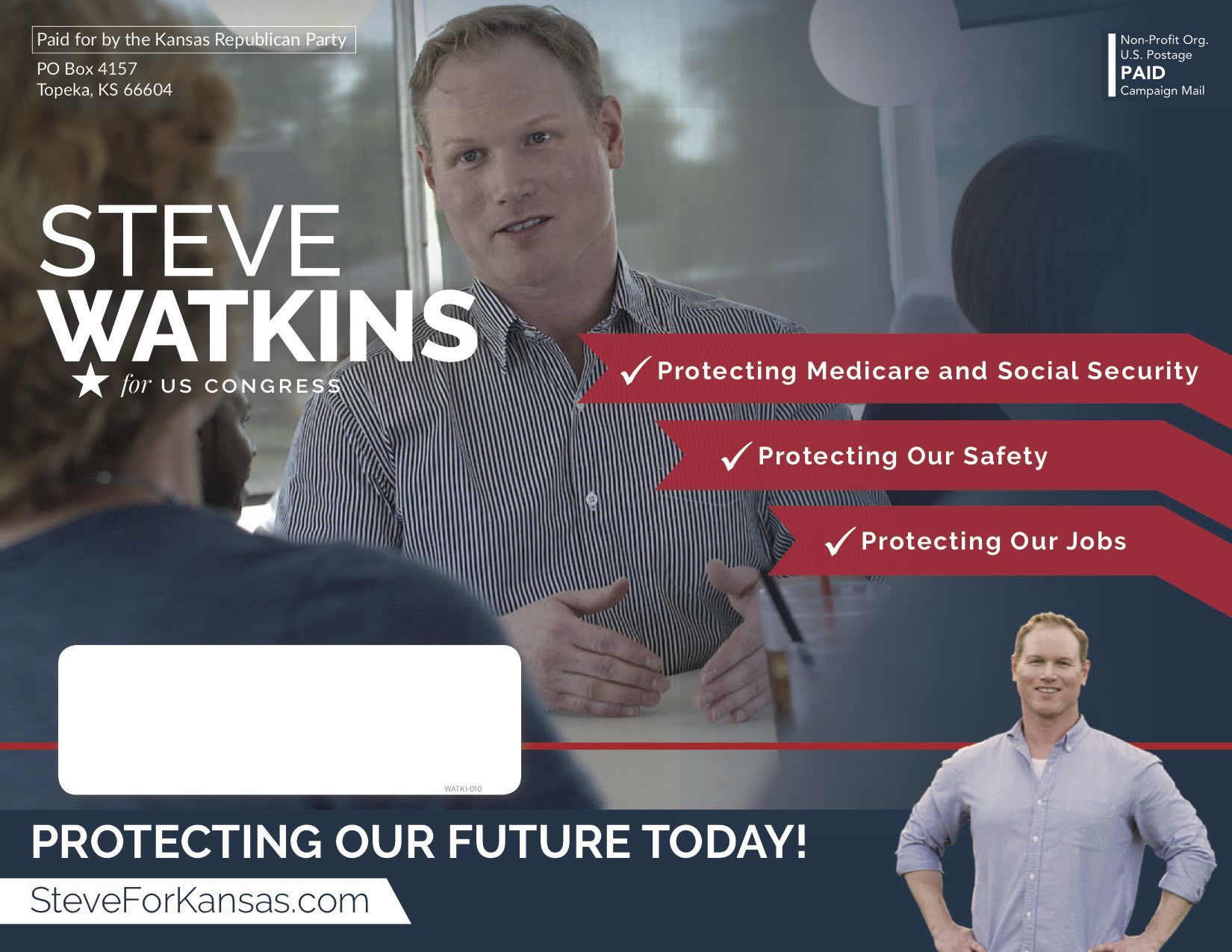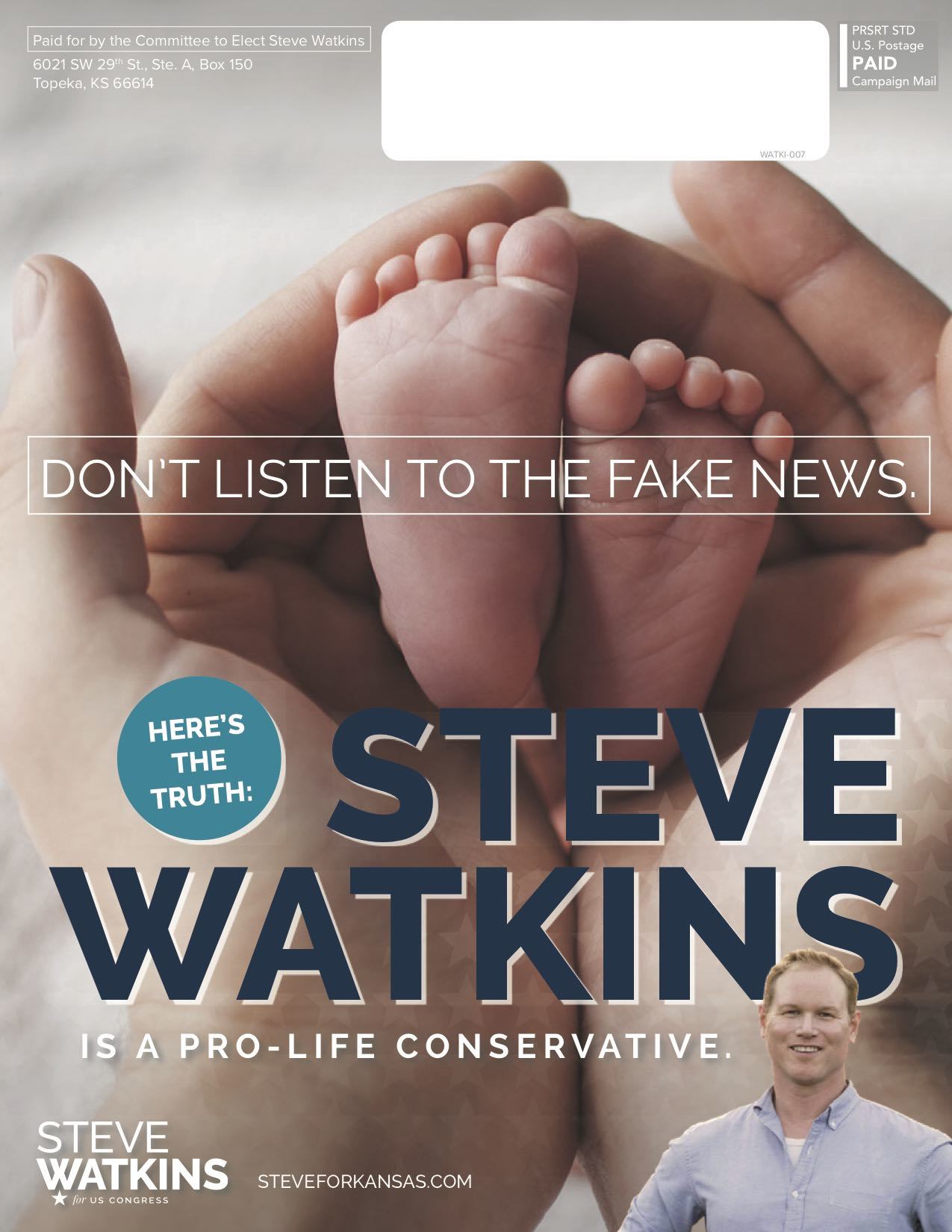 The Outcome:
By focusing our resources in such a targeted way during the primary election, our small budget delivered a big upset. Steve won the primary with 26.5% of the vote. And, despite being outspent in the general election, Steve beat Nancy Pelosi's hand-picked challenger. Showcasing the importance of our successful voter contact operation, Steve was elected to Congress by just 2,239 votes, one of the smallest margins in the 2018 election cycle.