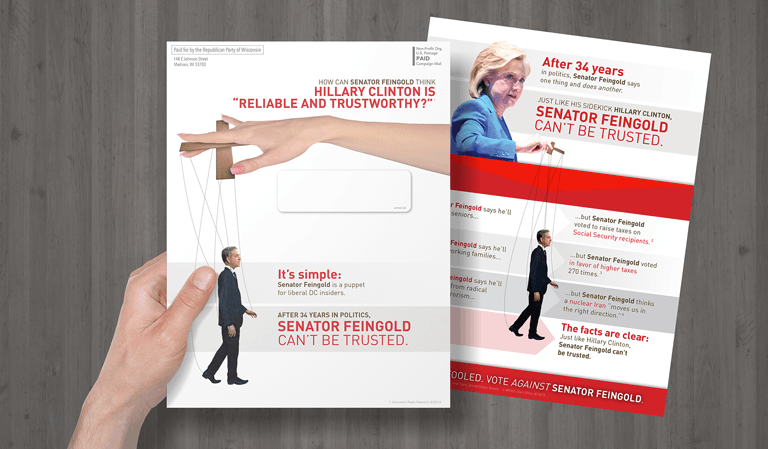 Ron Johnson for U.S. Senate
---
Wisconsin U.S. Senate Election
Mail
The Problem:
Despite Republican success in the preceding election cycles in Wisconsin, 2016 was an uphill battle for Senator Ron Johnson from the start. Further, history was against us. An incumbent Republican U.S. Senator from Wisconsin had not won re-election in a presidential year since 1956. As a strong conservative voice in a moderate state, Senator Ron Johnson had been written off by nearly every pundit and political insider long before Election Day. In fact, public polling showed Johnson down by as much as 14% just 15 months before election day.
Our Strategy:
With 50% of the expected electorate residing in rural towns and villages, Arena worked with the campaign to focus on these hard-to-reach voters with a mail operation that covered four different issues. Late in the campaign, support for then-candidate Donald Trump was waning among moderate, suburban women–a key group in the Republican-leaning Milwaukee suburbs. Supplemental mail was sent to remind these voters why they voted against then-Senator Feingold back in 2010. By reminding voters of Feingold's overwhelmingly liberal record that spanned 34 years, we capitalized on the environment as voters sought change up and down the ballot.
Case Study Samples:
---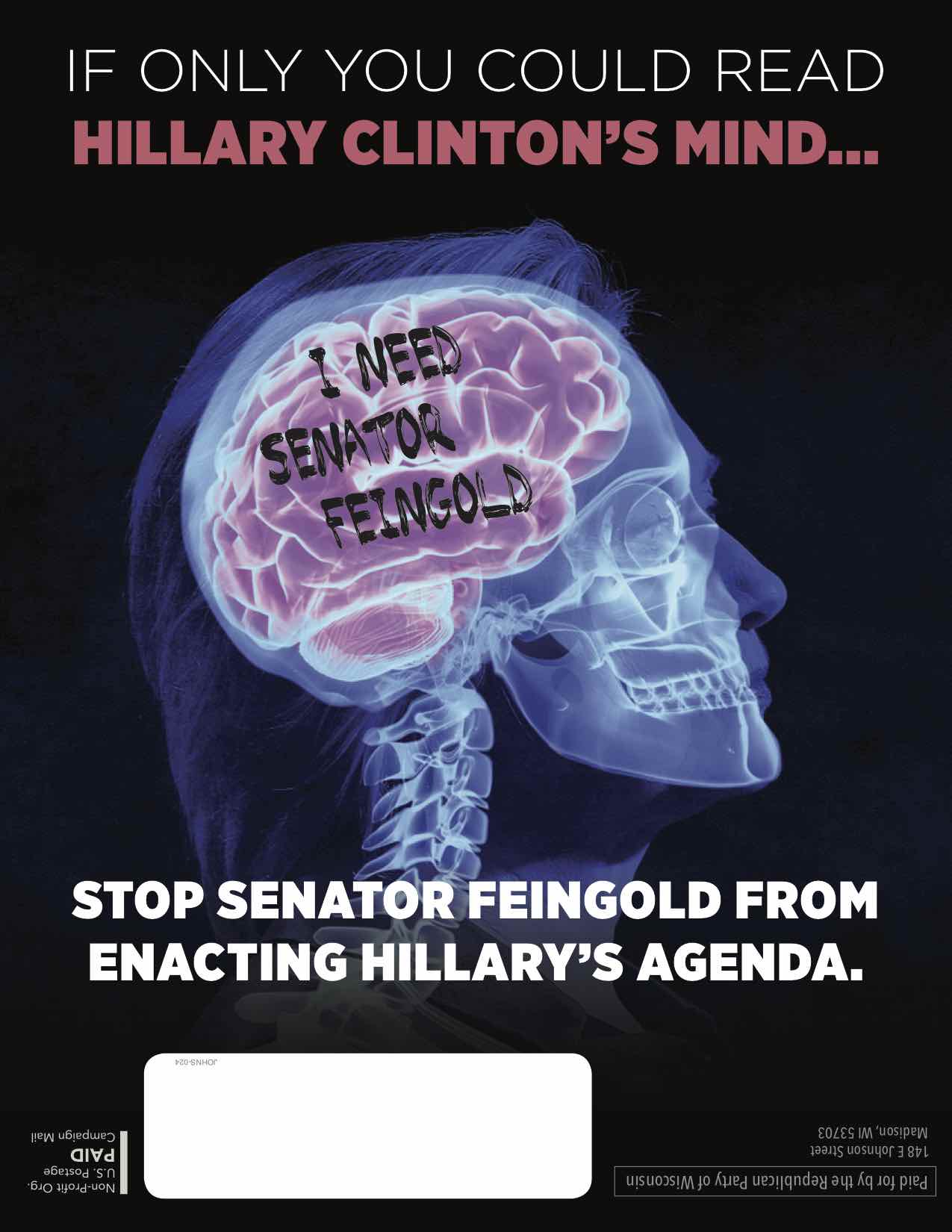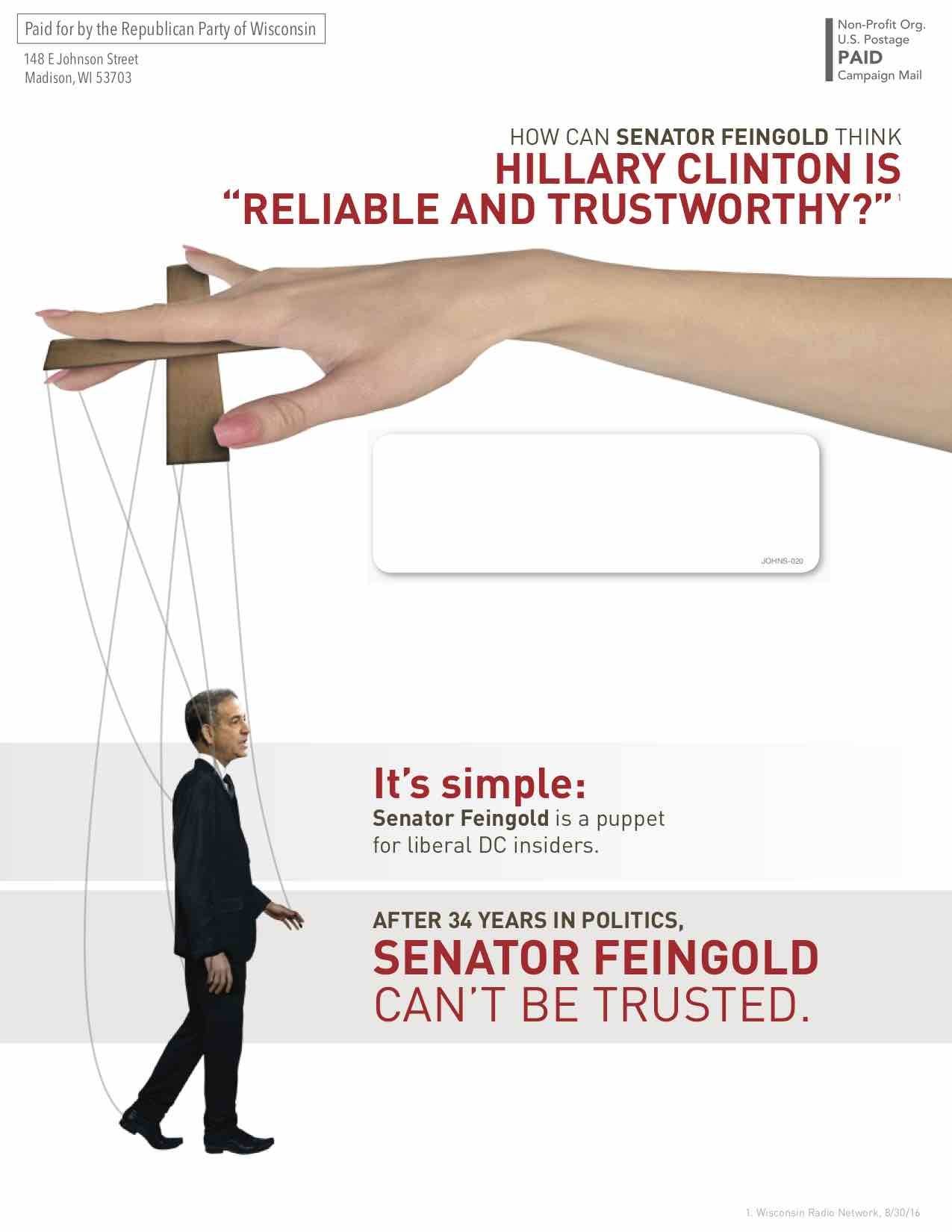 The Outcome:
Senator Ron Johnson made history by becoming the first incumbent Republican U.S. Senator from Wisconsin to be re-elected since 1956. Over-performing the top of the ticket by nearly 3%, Senator Johnson was able to maximize support among moderate, suburban females in Southeast Wisconsin while also running up the score with rural voters in the northern and western parts of the state.