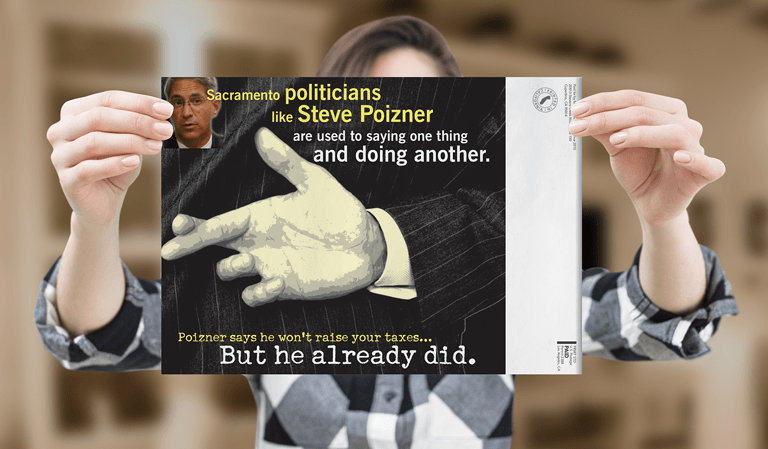 Meg Whitman for Governor
---
California Gubernatorial Primary Election
Mail
The Problem:
The California political environment is incredibly difficult to navigate for Republicans. Despite the overwhelming number of Democrats, Republicans in California are as engaged and motivated by conservative ideals as any state in the nation. And after Meg Whitman took an unpopular stance on an immigration issue during the primary campaign, the margin between her and her primary opponent closed from 22% to 2% in a matter of days. At this point, the primary victory was far from certain. The campaign was forced to react.
Our Strategy:
If Meg Whitman had any chance in the General Election, the campaign's response to the tightening primary campaign could only be through targeted efforts. As a result, the campaign turned to Arena to deliver a mail program that revolved around immigration policies from the two candidates. In total, nine mail pieces were designed and sent in the final 28 days of the primary election. These mail pieces featured both positive and negative messaging points. These pieces showcased Whitman's conservative credentials on the topic while contrasting her opponent's hypocritical statements. Our designs centered on Whitman's opponent's own words and record on the issue. This line of attack proved devastating.
Case Study Samples:
---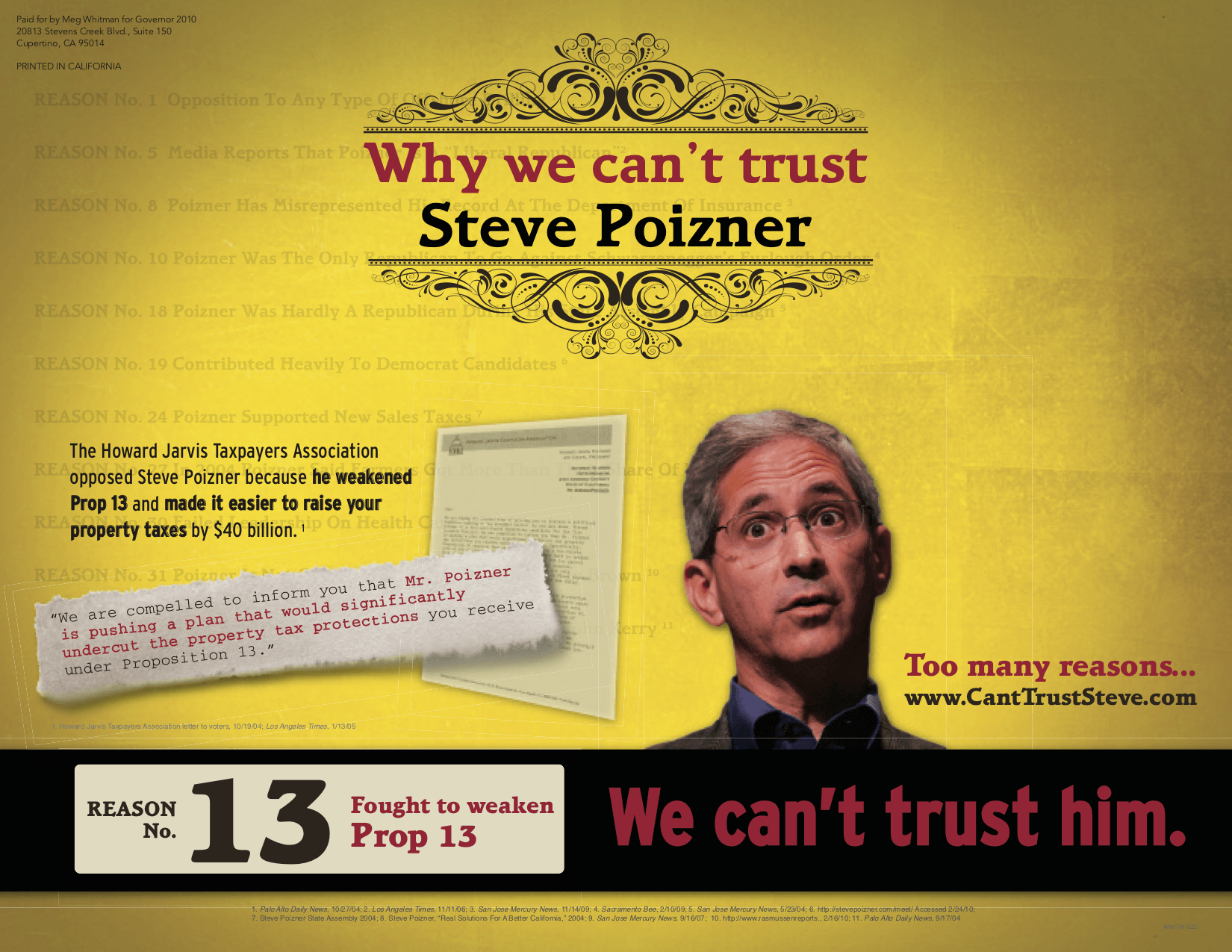 The Outcome:
As Mike Tyson famously said, "Everyone has a plan until they get punched in the mouth." Arena's team of political professionals never panicked when the race tightened. Instead, a thoughtful and determined plan of attack was executed that utilized research and creative messaging to design mail that moved voters. On June 8th, 2010, Meg Whitman happily delivered a primary victory speech. After all the votes were counted, Meg Whitman secured the Republican nomination for Governor of California with a 38% margin of victory.