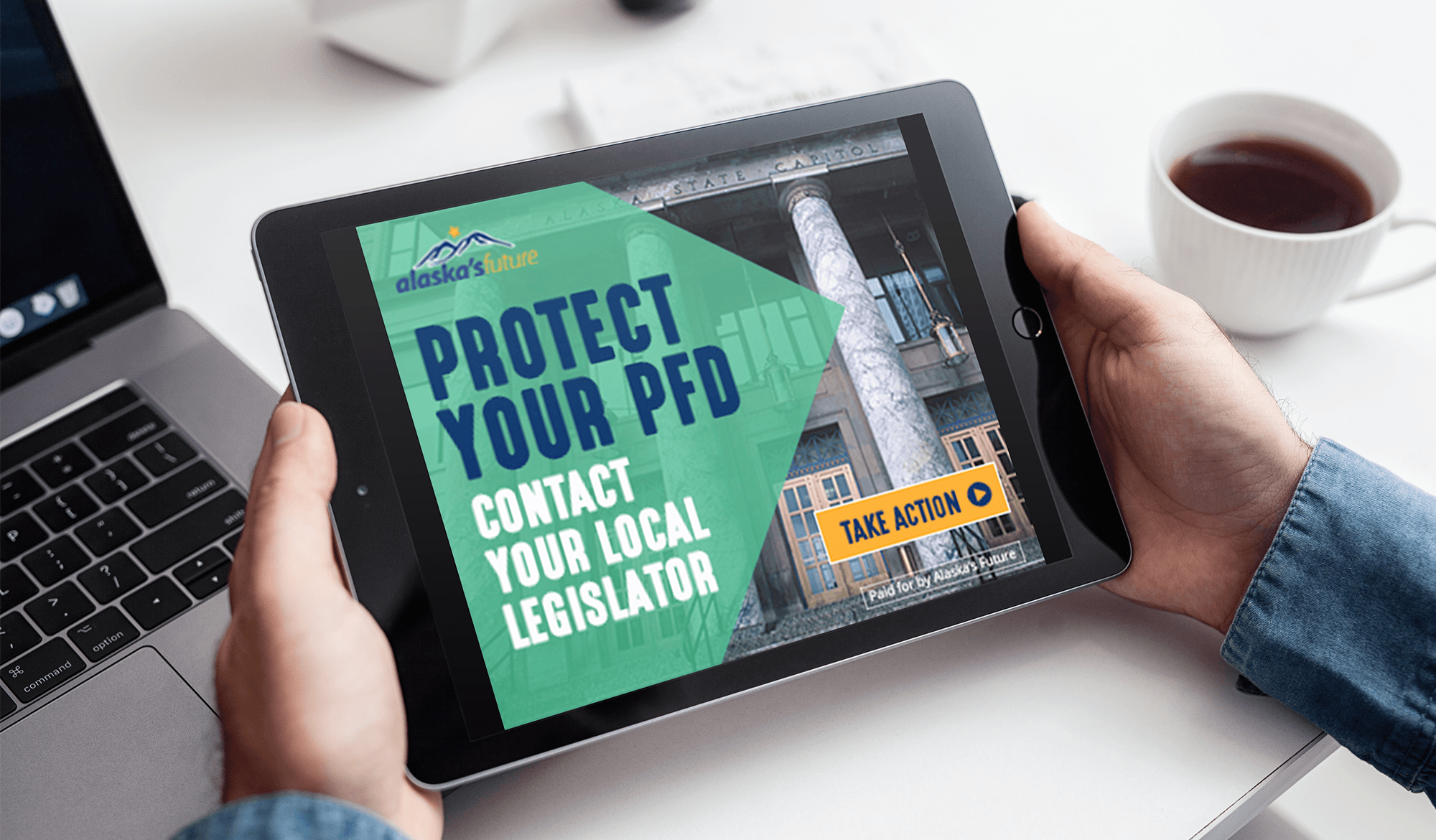 Alaska's Future
---
Public Advocacy
Digital
The Problem:
Alaska was in crisis. State revenue was directly tied to the price of oil. With oil prices at all-time lows, Alaska was facing a budget shortfall over $6 billion. Working with the governor and business interests, we were tasked with growing support for a plan that included: 1) reductions in Alaska's popular Personal Fund Dividend (PFD), which each Alaskan receives; 2) spending cuts; 3) modest revenue increases–all wildly unpopular positions. Not one position alone would solve the problem. All three were needed.
Our Strategy:
Our primary goal was to build our case with the public. We focused on delivering specific messages to specific data audiences and educate them to support the only plan that would solve the crisis. Our targeting included:
Cut-spending audience: Republicans, conservatives, fiscally responsible independents, non-government employees and keyword-targeted news stories.
Revenue-increase audience: Democrats and liberals.
Reduction-in-PFD audience: government employees, teachers, healthcare workers and those most affected by budget cuts.
To showcase the difficulty of the budget crisis, we built engagement tools to increase time-on-site. One example we built allowed users to manipulate revenue and spending projections as well as the PFD cost to try and balance the budget themselves. As was the case, users could not balance the budget without using all three. This simple, yet effective, tool increased the average time-on-site by over 200%.
Case Study Samples:
---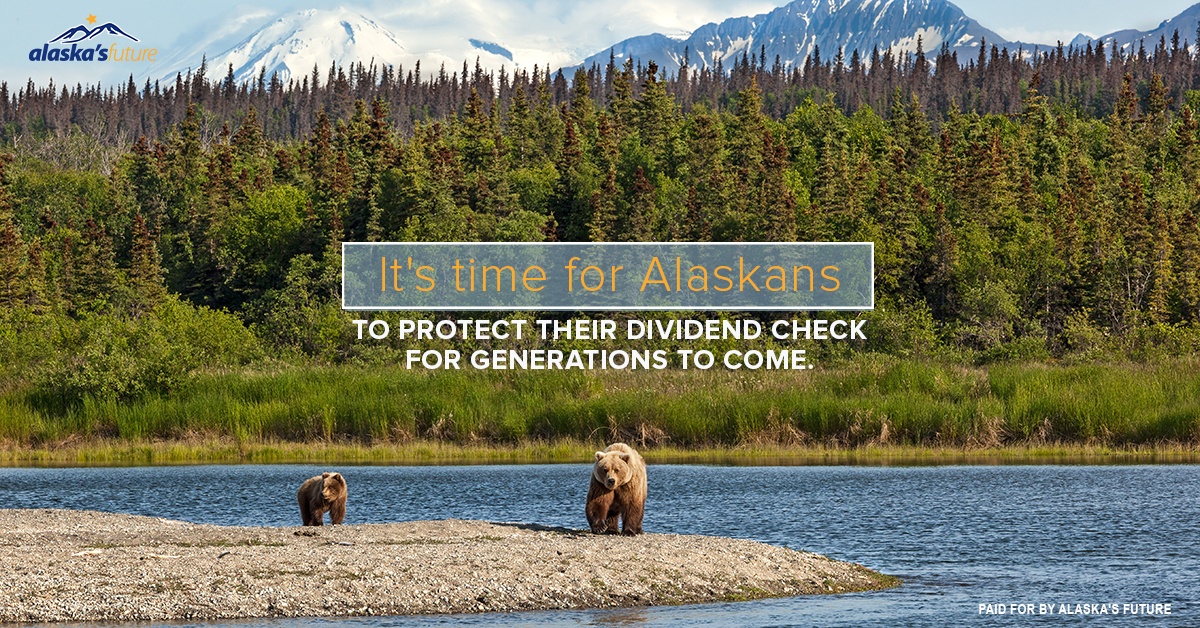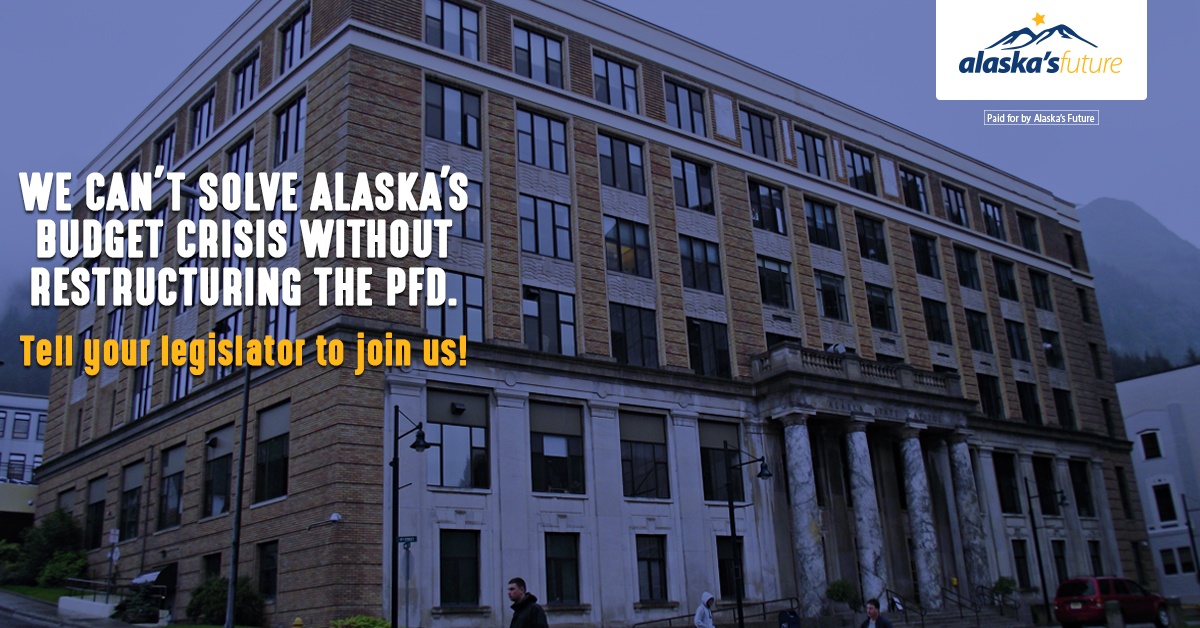 The Outcome:
Arena's efforts to build public opinion increased the plan's support from 8% to over 70% over the course of our campaign. And, in the end, this broad level of support led Alaska's leaders to pass a balanced budget that implemented these (previously unpopular) reforms and put the state's finances back on track.